Engagement Gifts
Wedding news always puts a smile on your face, but buying the perfect engagement gift may be a slightly tricky task, particularly if you only know one of the prospective newlyweds. We've arranged a fun selection of gift experiences for couples, and for those having trouble finding suitable gifts for men, there are plenty that will appeal too. Our gifts are suitable, for a bride, groom or both. We have plenty of innovative and classic engagement gift ideas for you to choose from. Also, if you are newly engaged then search through our offers and you might find something nice to put on your wedding list!
We have an excellent range of pampering engagement presents for the would-be bride or groom. Help get them ready for the wedding day by sending them away to one of our excellent spa breaks, available throughout the country. The bride or groom will receive a package of spa treatments and return looking their best ready for the wedding day.
A pampering gift may only be suitable for one person, and as an engagement gift it might be more interesting if you get the couple something they can do together. Our gifts for couples are a top range of activities for two people to do together. These range from romantic lunch or dinner to adventure days out doing extreme sports as a pair.
If you'd like to give the couple something a little bit more practical, for example if neither person in the couple can cook, or if they really enjoy their food and spend a lot of their free time on gastronomy, why not get them one of our gourmet gifts? Cooking courses are available as well as wine tasting courses and visits to some of the best restaurants in the UK. These make a very special or useful gift for a couple. Whatever they're interested in we have great engagement gifts for all kinds of newly-wed couples.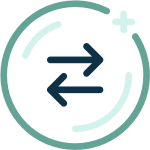 Look forward to a whole new world of possibilities
Our vouchers offer freedom and flexibility with validity for 20 months*